The topic of this page has a wikia of it's own: BBC wikia.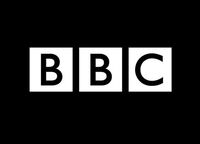 The British Broadcasting Corporation (BBC) is a British public service broadcaster, headquartered at Broadcasting House in the City of Westminster, London.
It is the largest broadcaster in the world, with about 23,000 staff.Its main responsibility is to provide public service broadcasting in the United Kingdom, Channel Islands and Isle of Man.
The BBC is an autonomous public service broadcaster that operates under a Royal Charter and a Licence and Agreement from the Home Secretary.
The BBC is the Television broadcaster which broadcasts Hustle.
Ad blocker interference detected!
Wikia is a free-to-use site that makes money from advertising. We have a modified experience for viewers using ad blockers

Wikia is not accessible if you've made further modifications. Remove the custom ad blocker rule(s) and the page will load as expected.